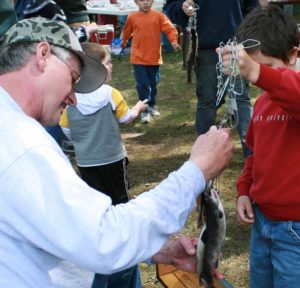 The success of the Consolidated Sportsmen of Muncy Creeks depends on an active membership to contribute time, ideas, and sweat. For a few hours each month, you can meet with like minded people and catch up, tell a story, and most importantly preserve our outdoor traditions.
Join us. We meet the same place and time each month:
When: First Wednesday of Each Month
Time: 7:o0 PM
Where: Hughesville Fire Company at Railroad & Water Streets in Hughesville, PA
Membership dues are $5 a year. Dues along with donations support the management, feeding, and stocking of 12,000 trout directly into the waters where we live in and around Muncy Creek. 
For more information, contact your local club member or Mike Badger.